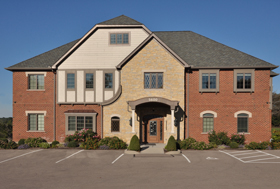 5600 Harrison Avenue
Cincinnati, Ohio 45248
(513) 251- 8900
Email: tax@niehaustax.com
Fax: (513) 251-6525
*Please include the 45248 zip code when obtaining directions online or with a GPS device. We are located in the Bridgetown area, near the intersection of Harrison Ave. and Westwood Northern Blvd. (on which we also have an entrance).
***COVID PROTOCOLS***
As a result of recent CDC guidance, the current surge in cases, and the more highly transmissible Delta variant, we are updating our COVID protocols, effective immediately:
All tax preparers and staff are encouraged to conduct meetings by phone or video conference when possible.
For in-person meetings, masks will be required, regardless of vaccination status. If you are not feeling well on the day of your appointment, please call to reschedule or to change your appointment to a phone meeting or video conference.
We will continue to monitor local case counts and CDC guidance, and we will make further adjustments to these policies as appropriate. The health and safety of our staff, clients, and the community is of utmost importance to us, and we appreciate your cooperation and understanding.
8/5/2021